Wild Daffodil
Narcissus pseudonarcissus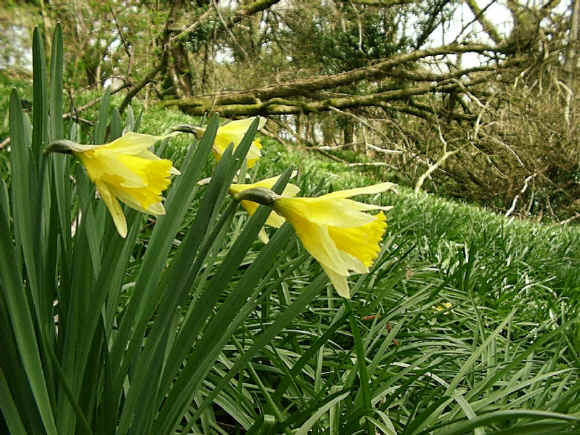 Wild Daffodils should only be used as Ancient Woodland indicators if they occur well within a wood and do not appear to have been planted. They are included in Ancient Woodland Vascular Plant Indicator lists for:
Southwest England: Cornwall, Devon, Somerset, Avon and Dorset.
Central - Southern England: Hampshire, Wiltshire, Buckinghamshire,Berkshire and Oxfordshire.
Southeast England: Kent, Surrey, Sussex and Hertfordshire.
East Anglia: Essex, Suffolk, Norfolk and Cambridgeshire.
Sources of Information:
Francis Rose (1999) Indicators of ancient woodland - the use of vascular plants in evaluating ancient woods for nature conservation. British Wildlife: 10 (4) 241 - 251
George Peterken (2000) Indentifying ancient woodland using vascular plant indicators. British Wildlife: 11 (3) 153 - 158
Back to Ancient Woodland Indicator Species