360° View at the Woodland Education Centre
Virtual Reality Imaging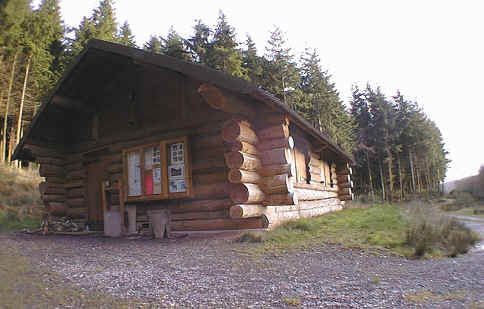 Scroll down the page for the link to the 360 degree view
Make a virtual visit to the Woodland Education Centre. Stand outside the Centre's log cabin and take a look around as if you were really there! You can pan around in any direction, as well as zoom in or out on a feature of interest.
Click on the link below. A new window will open with the virtual reality 360° image. To move the view to left or right (or even up or down), hold your mouse pointer over the image. Hold down your left mouse button and move the mouse pointer over the image. If you move the pointer to the left, the image will scan to the left. Once you see a view you like, you can zoom in if you wish. Release the left mouse button and click on the small "+" symbol at the bottom left of the image. To zoom out again, just click the "-" symbol.

Virtual Reality 360° Panorama Image here!
TO VIEW THE 3D PANORAMA, YOU WILL NEED QUICKTIME 5.0 OR LATER.
IF YOU DON'T HAVE IT, DOWNLOAD IT HERE.
What am I looking at in the 360° view?
Find out with the Centre's interactive map
(remember, the 360° view is taken from outside the log cabin.)